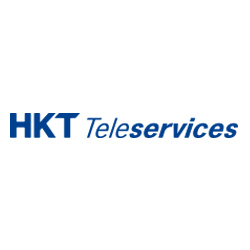 Customer Service Member Support Specialist
Sorry, this job has expired.
Lincoln, NE
Vision Insurance, Paid holidays, Life Insurance, Health Insurance, Dental Insurance
HKT Teleservices is now hiring Member Support Specialists. As a Member Support Specialist you will respond to general inquiry questions and assist members via email, live chat, and voice calls. You will also provide product and services information, as well as assist with billing inquiries, website and app technical assistance, and membership retention.

$300 referral bonus to existing employees!

• High school diploma or GED
• Must be customer service oriented.
• Must be adaptable in a fast-paced, changing environment.
• Must be well-versed in fast response data entry communication.
• Must have excellent grammar, punctuality, speed and the ability to thrive in a complex organization.

• Provide support to the member servicing various product questions and/or issue resolution via emails and live chats.
• Provide timely, efficient, and accurate follow up to user questions or issues.
• Answer member emails and live chats regarding billing issues, product problems, service questions, and general concerns.
• Serve as a champion of the brand and help save membership through excellent communication and brand awareness.
• Update member information in multiple member databases depending on member need.
• Work with the management team to stay updated on product knowledge and be informed of any changes in company policies.
• Responsible for maintaining a high level of professionalism, working to establish rapport with every member.

• Ability to navigate multiple technology systems.
• Ability to interpret data and questions to create first contact resolution.
• Ability to think proactively and to collaborate effectively.
• Ability to multi-task.
• Excellent written communication skills, attention to detail, data accuracy, and speed.
• Problem analysis and problem-solving skills.

Key Performance Measurements
• A score card that reflects performance on agent satisfaction, issue resolution, quality assurance scores, data accuracy & service speed.
• Schedule adherence including attendance, on-time arrival/departure, timely breaks and lunches.
• Management observation regarding attitude, diligence, team contributions, and willingness/ability to learn new skills and information.

• 40-hour work week
• Shifts vary, M-F between the hours of 7am-10pm
• Training classes begin on 12/2/19 & 12/11/19; each session is two weeks and 100% training attendance is required.



About us:
HKT Teleservices is a world-class global contact centers and business process outsourcing (BPO) provider skilled in all facets of voice and non-voice customer services, technical support, sales, retention, and other business processes. Our 24/7 operation, supported by state-of-the-art technologies, world-class management practices and operational processes, contacts customers in languages that make up over half the world's population.

We are an Equal Opportunity Employer.

14613