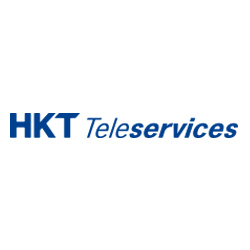 Customer Service Representative
Sorry, this job has expired.
Lincoln, NE
HKT Teleservices is seeking motivated individuals to fill our Customer Service Representative positions.

We offer:
• Competitive compensation: $11.50/hr + $0.75 shift differential for hours worked after 6pm, as well as for any hours worked on the weekends (Saturday and/or Sunday). Pay increases to $12.50 after completion of training.
• $0.50/hour attendance bonus (paid out in a lump sum per pay period) and an uncapped monthly sales bonus potential.
• 6 paid holidays per year (New Year's Day, Memorial Day, 4th of July, Labor Day, Thanksgiving, and Christmas)
• Excellent benefits, including generous Medical, Vision, Dental, and Life & Disability Insurance.
• Career development and advancement opportunities.
• Business-casual attire throughout the week.
• Friendly, open and team-oriented work atmosphere.

As a Customer Service Representative, you can expect to:
• Provide world-class service and support to new and existing customers via inbound telephone calls.
• Deliver an energetic and highly engaged presentation style using appropriate empathy when required to ensure a positive customer experience.
• Demonstrate persuasive retention efforts through product knowledge expertise and call flow navigation to appropriately handle requests for cancellation, enrollment, or benefit initiation.
• Consistently demonstrate exceptional call quality to ensure that all client guidelines and expectations are adhered to fully with every customer engagement.

• High school diploma or equivalent.
• Prior call center experience.

• Must be personable, proficient in written and verbal communication, exhibit confidence, and handle fast-paced work environments well.
• Must score minimum requirements on assessment and typing tests.

• Be persuasive and effective in retaining customers who call in to cancel a product/service. This may include down-selling, cross-selling, or adding additional benefits to retain the customer.
• Positively communicate and work directly with existing and new customers.
• Handle inquiries and requests in a courteous, empathetic, and professional manner, including calls received in crisis situations, and/or from abusive callers.
• Listen to and empathize with customers and acknowledge their concerns.
• Control the pace and flow of the inquiry/request and manage call time effectively.
• Follow protocol and use discretion in handling confidential customer information.
• Gather information to determine a customer's needs, apply problem-solving skills, and resolve the inquiry/request within program guidelines.
• Represent the business directly to the customer and have a complete understanding of the products or services being offered and the ability to showcase the benefits and any specialized features to finalize or influence any potential business transaction.
• Retrieve and log customer information and enter it into the company data base for customer profiling and sales tracking.
• Excellent communication, interpersonal, and influencing skills.
• Clear and concise English speaking skills.
• Good business writing skills.
• Demonstrated success in meeting defined objectives, quotas, and deadlines.
• Adept at managing multiple priorities and tasks in a fast-paced environment.

• Monday-Friday, 11:30am – 8pm, with a half an hour unpaid lunch, or Monday-Friday, 9am-5:30pm with a half an hour unpaid lunch.
• Varying shifts, including evening and weekend work to meet business needs.

We are an Equal Opportunity Employer.
12755