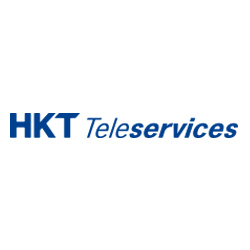 Inbound Customer Service and Sales Representative
Sorry, this job has expired.
Grove City, OH
Do you believe that working hard and playing hard go hand-in-hand? Would you like the opportunity to learn and grow quickly while being challenged in a collaborative, fun atmosphere? HKT's unique culture allows for that!

We are now hiring Inbound Customer Service and Sales Representatives. As an Inbound Customer Service and Sales Representative you will be responsible for meeting and exceeding sales goals while providing exceptional customer service to our valued consumers without the use of cold calling. You should have the desire to learn quickly, enjoy a challenge, and strive to reach high standards.

We offer:
• Pay starts at $12.50 per hour in training and moves to $13 per hour once in production
• Excellent benefits, including generous Medical, Vision, Dental, and Life & Disability Insurance
• Career development and advancement opportunities
• Business-casual attire throughout the week
• Friendly, open and team-oriented work atmosphere
• Referral bonus

• High school diploma or equivalent
• At least 1 year of sales and up-sell experience required
• Experience in a customer service or call center setting preferred

• Must be at least 18 years old
• Technical aptitude utilizing a variety of computer applications including MS Word and Outlook

• Stay current on products and services options, terms and conditions, and value propositions
• Communicate and work directly with existing and new customers in an effort to sell products and services to customers.
• Promote new and up-sell opportunities by maximizing every call through effective questions and conversation
• Represent our business clients directly to the consumer with a complete understanding of the products or services being offered through the ability to showcase features and benefits
• Meet quality assurance guidelines on every call
• Research information and verify the validity of consumer requests
• Log customer information in the company database for customer profiling and sales tracking purposes
• Participate in meetings and ongoing training sessions
• Uncover needs of customer through information gathering
• Apply effective problem-solving skills and resolutions to inquiries and requests in adherence to program guidelines

• Excellent verbal, interpersonal and persuasive communication
• Solution-oriented
• Exemplary business writing

• Our schedules are based on clients' needs. All applicants must be available to work a full-time scheduled shift which would fall between the hours of 10:00 am to 8:00pm Monday –Friday and 10:00 am to 4:00 pm on Saturdays.

We are an Equal Opportunity Employer.
15134