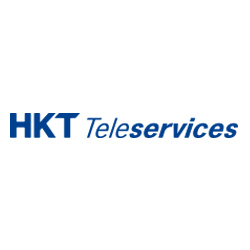 Inbound Customer Service and Sales Representative
Sorry, this job has expired.
Lincoln, NE
Do you believe that working hard and playing hard go hand-in-hand? Would you like the opportunity to learn and grow quickly while being challenged in a collaborative, fun atmosphere? HKT's unique culture allows for that!

We are now hiring Inbound Customer Service and Sales Representatives.

As an Inbound Customer Service and Sales Representative you will be responsible for meeting and exceeding sales goals while providing exceptional customer service to our valued consumers without the use of cold calling. You should have the desire to learn quickly, enjoy a challenge, and strive to reach high standards.

We offer:
• Competitive compensation: $11.50 per hour + $0.75 shift differential for hours worked after 6pm and on Saturday. Pay increases to $12.50 after completion of training.
• $0.50/hour attendance bonus (paid out in a lump sum per pay period) and an uncapped monthly sales bonus potential.
• Excellent benefits, including generous Medical, Vision, Dental, and Life & Disability Insurance.
• Career development and advancement opportunities.
• Business-casual attire throughout the week.
• Friendly, open and team-oriented work atmosphere.

• High school diploma or equivalent.
• At least 1 year of experience in customer service and sales; high volume phone sales experience preferred.
• Call center experience.
• Basic experience utilizing a variety of computer applications including MS Word and Outlook.

• Must be at least 18 years old.
• Solution-oriented.

• Stay current on product and service options, terms and conditions, and value propositions.
• Meet daily, weekly and monthly inbound call goals and other key performance metrics.
• Meet quality assurance guidelines on every call.
• Assist with the development and refinement of sales and contact scripts.
• Maximize sales opportunities on every call.
• Document key call details, including contact information and call disposition.
• Maintain the highest level of integrity throughout every customer interaction.
• Ensure the highest level of customer service is delivered on each and every call.
• Excellent communication, interpersonal, and influencing skills.
• Clear and concise English speaking skills.
• Good business writing skills.
• Demonstrated success in meeting defined objectives, quotas, and deadlines.
• Adept at managing multiple priorities and tasks in a fast-paced environment.

• Must be able to work a full time scheduled shift, which would fall between the hours of 8:30am-7pm on Monday-Friday.
• All new hires will work Saturday for 4 hours sometime between the hours of 9am-3pm and will have Sunday and a day during the week off.

We are an Equal Opportunity Employer.
14128